Add a header to begin generating the table of contents
Check out my main blog page
you will find more tutorials about the business of making a comic online!
useful websites for artists
If you want to make comics and you don't know where or how to start, I'm going to help you with the most basic tools and advice that you need to start sharing your stories with the world. This post is for folks that don't have any idea about webcomics/ comics online, for more advanced themes visit my main tutorial page ;D.
I have more tutorials on my main blog, not just for how to write the plot of your comic, page, check them out! Maybe you will find more useful information!  😀
If you draw animals very frequently, this website will save your life. All you need to do is pick an animal from the list and move the skull in the angle you need and finally, this website will give you tons of photo references from the animal that you're searching for!
I personally use this tool in my webcomic because I draw wolves and hares a lot and having tons of references in certain angles from those animals without going crazy on google search is very helpful.
Unfortunately, the library is short, there are only like 30 different animals in the library but there are very different from each other so at least will be useful with the most common animals.
So, if you draw animals a lot as I do, you should keep this website in your artist's tool kit for use later.
useful websites for artists 
This website (http://referenceangle.com/) is quite similar to the previous one but only with human faces. if you need to search for a certain human face angle this webpage will be so helpful to find tons of references. even if you don't use the photo reference, I find the 3D model very useful for copying face proportions in perspective.
useful websites for artists 
If you draw comics as I do, you will struggle sometimes with anatomy when is time to draw a hard pose or a hard perspective, I'm a lazy person, I'm not the one that goes to the mirror and takes a picture to my myself to get the reference that I need. (thank god some invented 3D models for drawing reference ;_;).
useful websites for artists 
This website is very useful when you need a reference from a specific anatomy pose at a hard angle. All this webpage does is show you a 3D model that you can pose at any angle you desire! (extra: you can control the light source too 🙂 ).
And the best part of this is that you don't need to install any kind of app! all you need to do is go to the website (https://app.justsketch.me/) and start posing your doll.
useful websites for artists 
In this webpage, you can move the doll, the camera, and the light until you get the reference that you need for your drawing, once you finish you can take a screenshot or save it as jpeg format.
useful websites for artists 
Clip studio paint has a similar tool inside the program (and personally I use it a lot when I struggle with complex poses on my webcomic). but if you are in procreate or photoshop and want some help with your anatomy you should save this website.
useful websites for artists 
doll from clip studio paint
This page https://www.nvidia.com/es-la/studio/canvas/ is one of my actual favorites!! 
Technically you draw a landscape at super basic paint level and this program will give you back an amazing and hyperrealistic landscape!
If you want a specific landscape to place your characters in your art you should try Nvidia Canvas, and one of the best part of this is that this program is still beta and that means it's TOTALLY FREE!!! (for now)
So, if you are a webcomic artist like me and use tons of backgrounds this tool will give you a hand with nature backgrounds.
useful websites for artists 
Note: You must have a recent NVIDIA card or the program won't run on your PC, this is sad if you're using an old laptop because the render from this IA need more power to run 🙁
useful websites for artists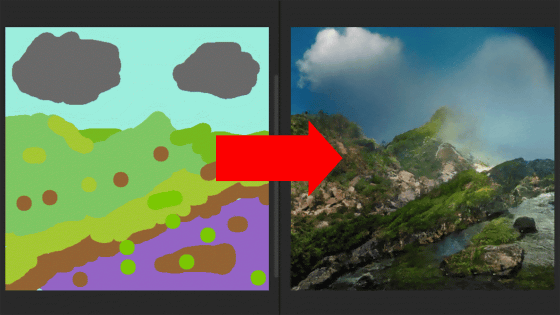 useful websites for artists 
Adobe color is one of my favorites when I do graphic design, but is also a good tool for picking an amazing color palette for your next artwork! 
On this website you can:
Search for color trends

Upload an image you like and get the main color palette from it

Save and collect your favorite color palettes

Customize your colors with the advanced color wheel 
So next time you're looking for a color palette, Adobe Color is an option to find inspiration, is like. asocial media for color.
useful websites for artists 
If you want to practice your drawing skills this website https://line-of-action.com/practice-tools/ will be very useful for you.
Here you can do art exercises from animals, environments human poses, and facial expressions. Each category is customizable in image selecting and time.
So, if your looking for drawing references to improve your art skills this website will be very useful for you. next time you decide to practice drawing don't forget to check this webpage out!
If you are a webcomic artist sometimes you're too lazy to make backgrounds and to make the job easier just want to add a photo with some filters.
So, If you don't wanna be in trouble with legal issues and intellectual property for copyrighted photos https://unsplash.com/ is the site you need.
On this website, you can find a full library of photos with high resolution and free copyright to use!
so next time you decide to use a photo for backgrounds maybe this website will be helpful to you.
useful websites for artists
useful websites for artists
This website (https://quickposes.com/en) emulates a drawing live session, it gives you a pose and a timer to draw it, so it's a useful tool for practicing your art skills without going to an art class.
I'm not going to dive in this website so much because is very similar to the website no. 7 in my list.
useful websites for artists
useful websites for artists
Pinterest is one of my favorite websites for searching art and drawing references, I have like 40 boards with more than 1k pins in each one, and to be honest, I always have Pinterest open when I draw my webcomic because I'm constantly looking for references in my boards to make my artwork more expressive. Most of my Pinterest boards include facial expressions and clothing references.
do you have your own Pinterest boards as an artist?
useful websites for artists
EXTRA TIPS:
Always that I find a useful website I save it on my web browser as a favorite to look at later.
Do you have another website that would be nice to add to the list? Share the link. in the comments!
I'll love to grow this list from 10 to 50 useful websites for artists.
 let's grow the industry together, if we help each other we can build a community of webcomic creators that can earn money with their art!!
My best wishes to you, I know you can do it!
See you! 😀 
Do want to know how to make money with your comic?
Get my business model blueprint for webtoon / manga / comics and discover how can you make money with your work.
If you found this interesting, don't forget to thare it with someone else!